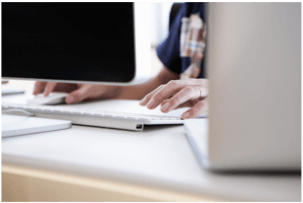 A full range of computer consulting services for businesses.
At Hearthstone, we offer a full range of computer consulting services for businesses. Right from planning a network for your new building, to upgrading your network, to troubleshooting your servers, we can give you the support you need to get your computer infrastructure on track and working for your business.
Whether you need us to troubleshoot in MS Windows environments, Unix or any of the Linux variants, we can help tune your systems so they work for you the way you need them to. Down-time costs you money, don't let poorly maintained computer equipment eat at your profits.
If you do not have a security policy for your company network then what's protecting you from theft or attack? What will you do to restore your network integrity after an attack and get your business back on-line? Let the professionals at Hearthstone assess your current network setup, identify the risks, and then help you develop a plan that will mitigate the risks to your company from intrusion or disaster won't get caught without a plan.
Whether you need services for your business such as email, firewall, proxy, web hosting or file and print, we can put together a package to suit any task or budget. Need to bring your server costs down? Considering moving your mission-critical server tasks to a secure, stable Open-Source server? Let us show you how this can increase your up-time and decrease your costs. Custom solutions are available on both Open Source and MS Windows environments. Call our sales team today for more information.